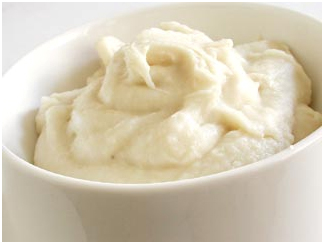 Ingredients:
three slices of cooked Anauá yam;
½ table spoon of butter or olive oil;
¼ cup of milk;
nutmeg to taste;
Salt and black pepper to taste.
Method of Preparation:
smash the ingredients until it has a homogeneous consistency and serve.
Tip: great sidedish for meats, chickens and fish
Alternative form: after preparation the mashed yam can be placed in a frying pan with a drizzle of olive oil. Leave until it forms a crusty peel and serve.